"DutchDrop.eu"
is part of the international mail order company since 1998.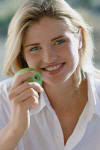 Secret Cache has been providing goods to consumers and businesses primarily in Europe
The Customer Service Secret Cache there fore has regular consultations with its customers and suppliers.
Secret Cache obtains its products from large suppliers from the Netherlands and Belgium and all articles have a long shelf life.
Besides the sales office and warehouse, we are based in Breda (NL), near the logistics Hazeldonk transport hub on the border of the Netherlands and Belgium.

We have, regardless of the order, always in stock
Given the experience of European logistics partners have your order usually within a few days